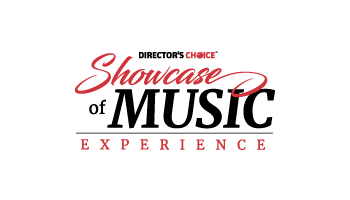 Copyright and Recordings
The Director must furnish THREE (3) sets of original scores with the measures numbered on each piece to be performed. (we will not mark on the scores) Show, jazz, and pop ensembles may or may not furnish scores. DUPLICATION OF PUBLISHED SCORES IS NOT ACCEPTABLE WITHOUT WRITTEN PERMISSION FROM THE COPYRIGHT HOLDER! If original scores are not provided, ensembles may still perform, but will not be adjudicated. A participation trophy will be awarded and the ensemble will not be considered for class award.
When attending a Director's Choice Festival, we would prefer you only perform published music that you have purchased. If you are performing an arrangement of a copyrighted song you will need to prove that you have permission for the arrangement. If proof is not available at the site, Director's Choice and our recording contractors cannot produce an archival recording.
Recordings provided by Director's Choice are for archival purposes only. A mechanical license must be obtained if you intend to distribute. Director's Choice and its recording contractors are not responsible if you choose to distribute these recordings without a mechanical license.