YOUR GROUP IS ONE-OF-A-KIND, SO SHOULDN'T YOUR PERFORMANCE EXPERIENCE BE?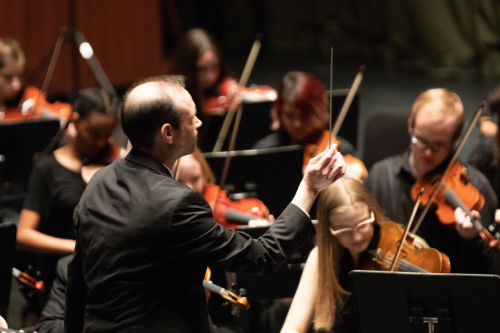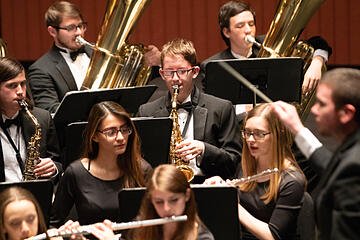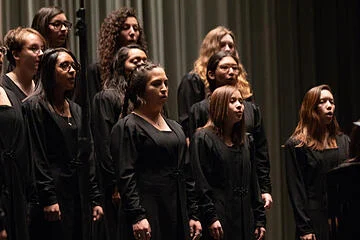 A truly custom concert event, the Premier Performance Experience offers world-class venues, masterclasses, and clinics with your choice of clinicians and a once in a lifetime travel experience. Get started on a custom experience for your music program below.
World-Class Performance Halls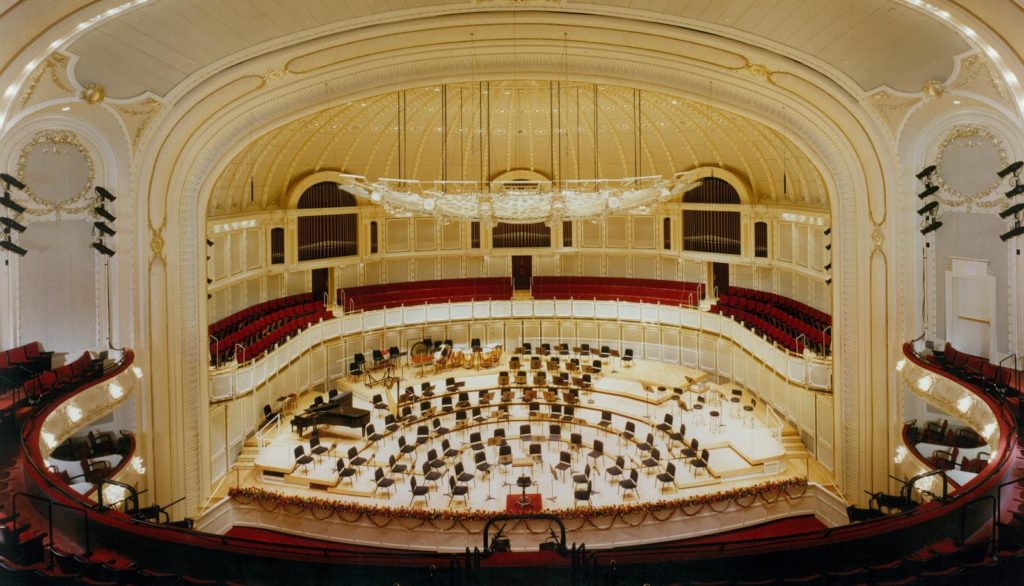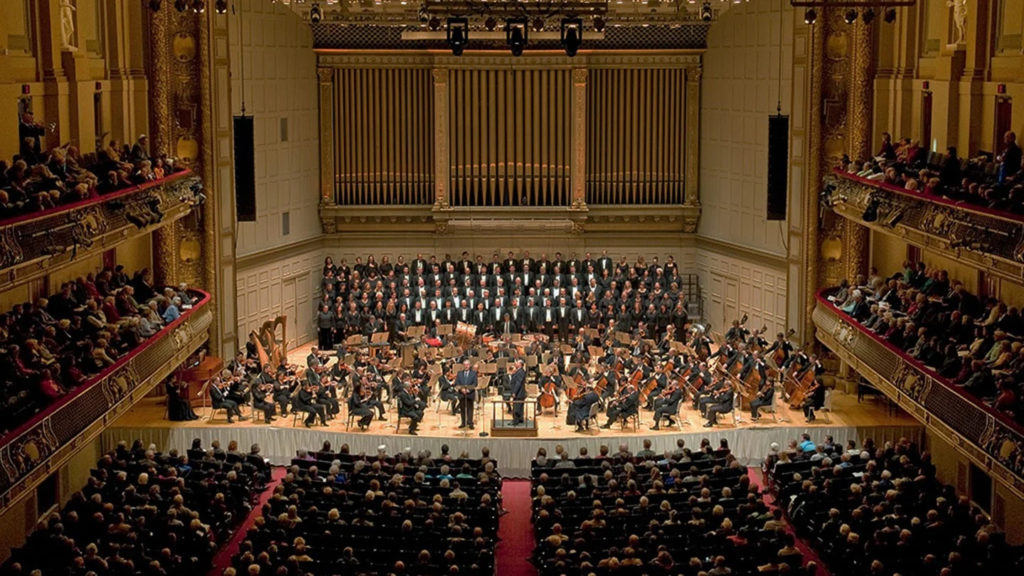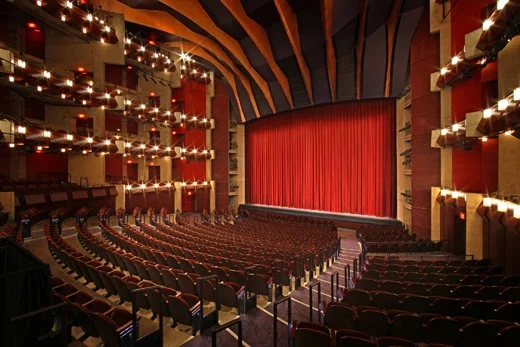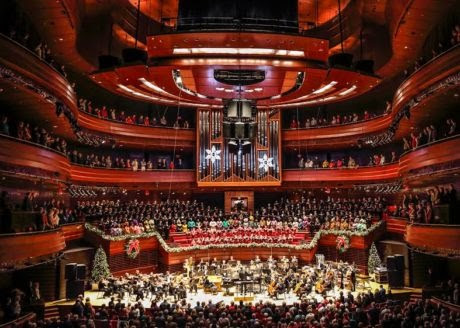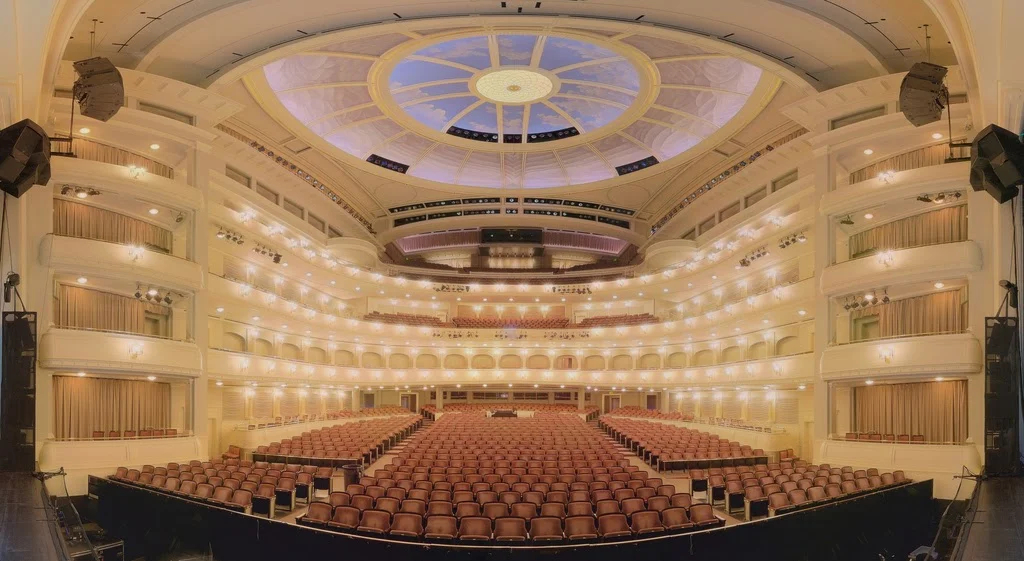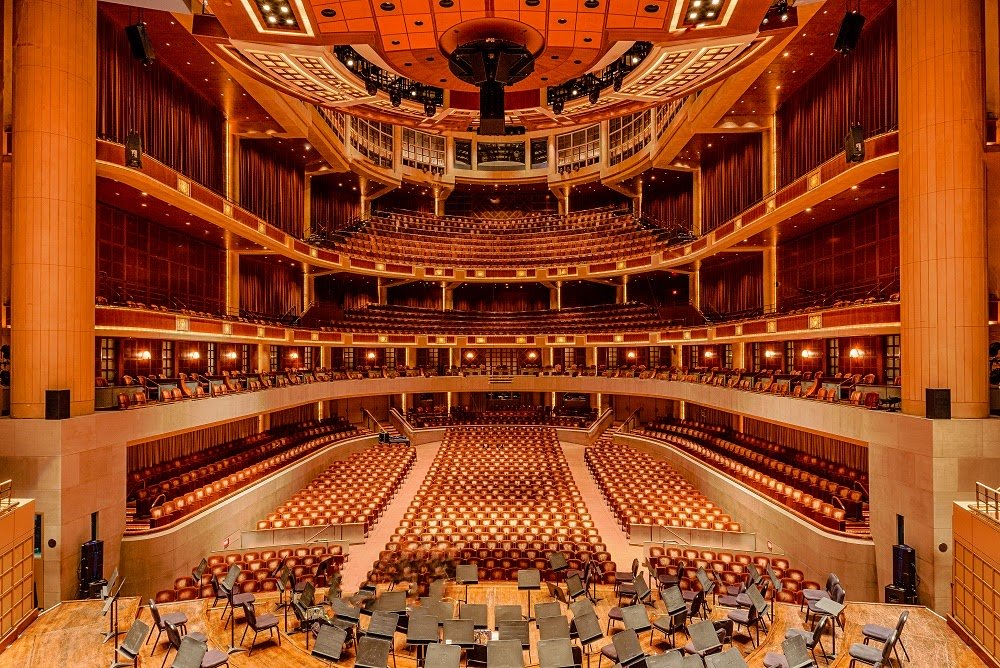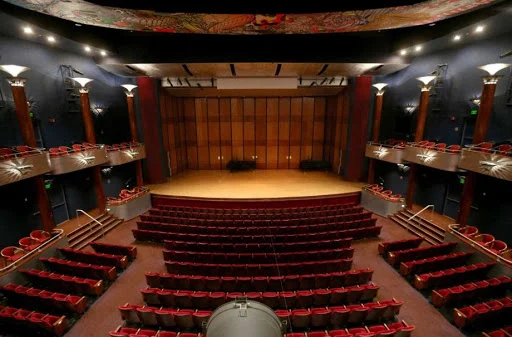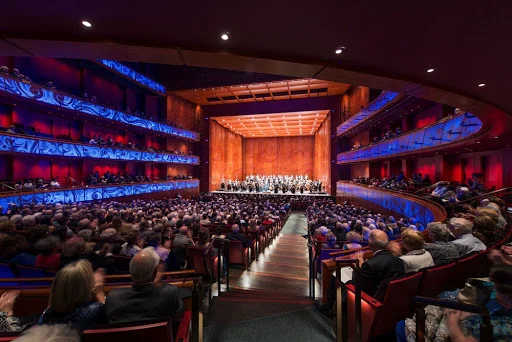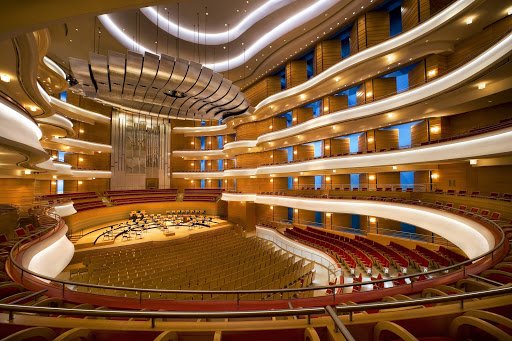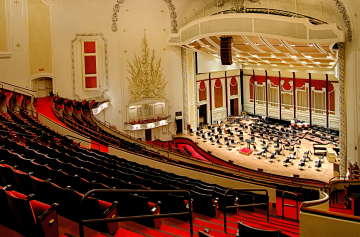 ---
Renowned Clinicians
Valuable feedback from a world-class clinician can elevate your performance experience and have a lasting impact on your band, orchestra or choir program. Take a look at our list of seasoned clinicians and request one for your Premier Performance Experience. Check back for a full list of clinicians.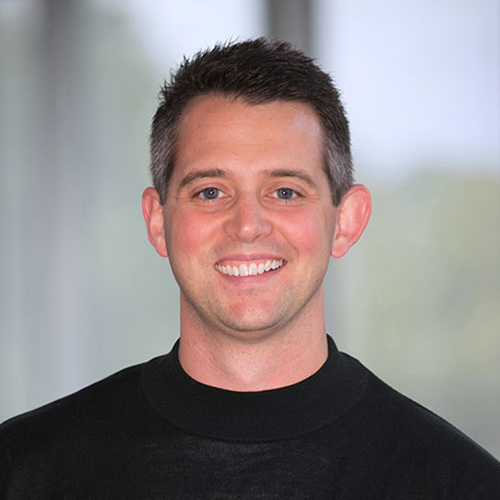 Dr. John Zastoupil is the Director of Concert Bands and Assistant Professor of Music at Missouri State University, where he conducts the Wind Ensemble, Wind Symphony, Springfield Youth Wind Ensemble, and Community Band; teaches courses in graduate conducting, wind literature, and score study; and guides all aspects of a comprehensive concert band program of five concert ensembles. Zastoupil guest conducts professional and student honor ensembles throughout the United States and abroad.
His professional affiliations include the National Association for Music Educators, Missouri Music Educators, College Music Society, College Band Directors National Association, Texas Music Educators Association, Michigan School Band and Orchestra Association, Phi Mu Alpha Sinfonia, and honorary memberships in Kappa Kappa Psi and Tau Beta Sigma.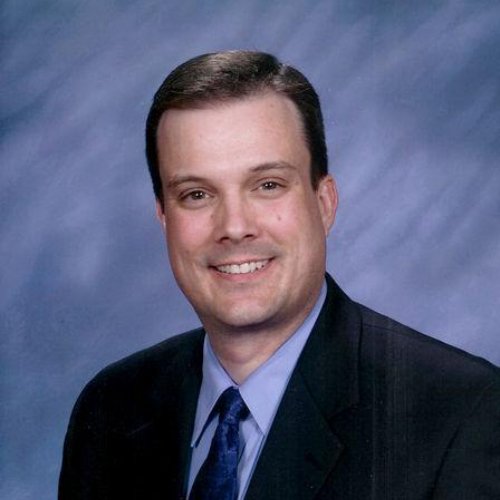 Jeff Turner has been the Director of Fine Arts for the Allen Independent School District since April 2015. Prior to his appointment in Allen ISD, he served for eight years as the Instrumental Music Coordinator for the Plano Independent School District. He served as the director of orchestras at Plano Senior High School for seven years and before that was the director of the Vines High School Orchestras and Williams High School Orchestra also in Plano.
Mr. Turner earned a Bachelor of Music Education from New Mexico State University in 1991 and a Master of Secondary Education from the University of North Texas in 2002. Before moving to Texas, Mr. Turner taught orchestra for five years in Las Cruces, New Mexico where he taught grades 6-12. Under his direction, his orchestras in New Mexico and Texas have received numerous first division and sweepstakes awards at local and national festivals.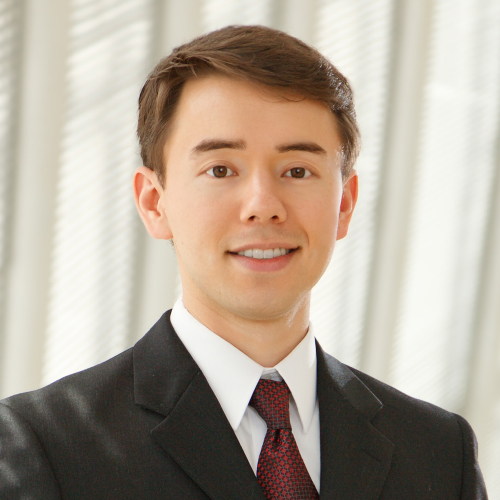 Chris Meredith is in his thirteenth year at Shadow Ridge and eleventh as Director of Bands. His responsibilities include directing Honor Winds, Jazz Band, assisting Symphonic Band, and teaching the beginning brass classes.
Ensembles at Shadow Ridge have consistently earned sweepstakes at UIL Concert & Sightreading contests, have been selected by the Foundation for Music Education as a National Winner in the National Wind Band Honors Project (2010-2018). The Shadow Ridge Band were official performers at The Midwest Clinic in Chicago, IL in 2012 and 2018. Honor Winds has been a top 5 Finalist in the Texas CC Honor Band Contests multiple occasions and was awarded the John Philip Sousa Foundation's Sudler Cup in 2017.
Meredith is an alum of the University of North Texas College of Music and Southern Methodist University. Mr. Meredith is an active adjudicator, guest clinician, and lecturer, and is honored to have professional affiliations with Texas Bandmasters Association, Texas Music Educators Association, Texas Music Adjudicators Association, and Phi Beta Mu.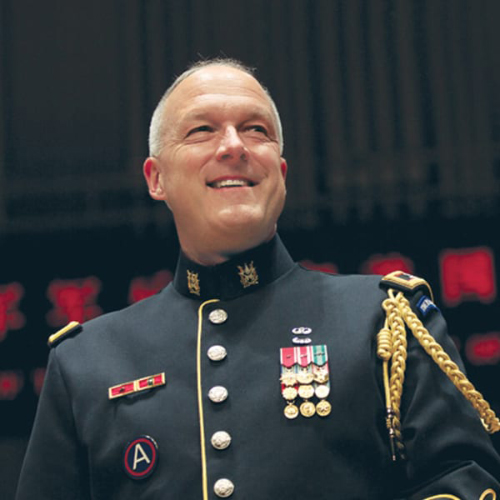 Colonel Thomas H. Palmatier was appointed Leader and Commander of The U.S. Army Band "Pershing's Own" in August 2011 until his retirement in December 2014.
Colonel Thomas Palmatier culminated a distinguished military career spanning more than 37 years as the Leader and Commander of The United States Army Band "Pershing's Own," the largest military music unit in the United States and was the senior musician in the U.S. Armed Forces. He is now able to dedicate his efforts to music education and to maximizing the success of arts organizations as a clinician, guest conductor, and consultant.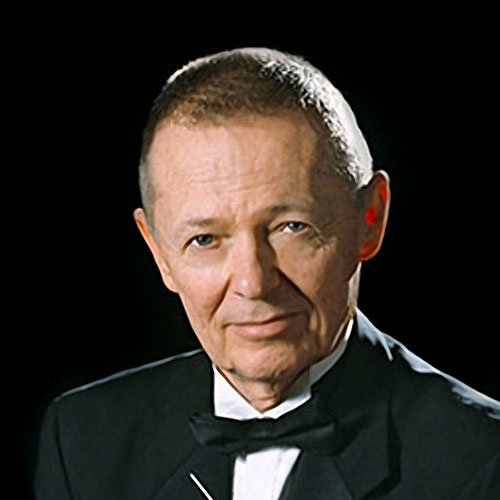 Dr. Gary Garner retired in 2002 after 39 years as Director of Bands at West Texas A&M University. He holds a bachelor's degree from Texas Tech and the Master of Music and DMA degrees from the University of Southern California.
He began his teaching career in Lubbock at Hutchinson Jr. High School and at Monterey High School. From there he went to the University of Southern California as marching band director for four years before accepting a position at WTAMU.
During his tenure, the WTAMU Symphonic Band appeared a record ten times before the Texas Music Educators Association, twice at the national conventions of the College Band Directors National Association, and twice in Carnegie Hall, where famed New York Times critic John Rockwell called the band "remarkably accomplished" and termed their performance "a refreshing change from our usual provincial concert fare."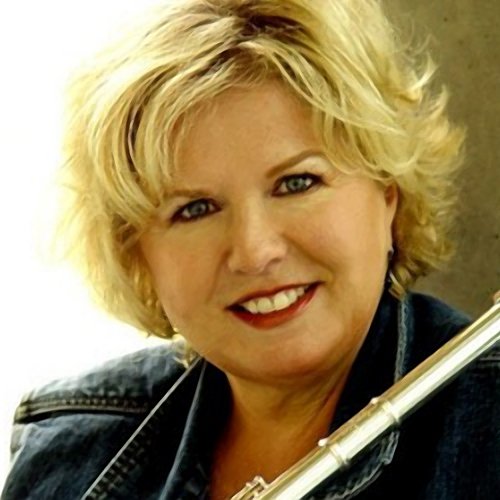 Kathy Johnson, a veteran of thirty-eight years of teaching in Texas is currently the Coordinator and Instructor of Instrumental Methods at the University of North Texas. Her responsibilities at the University of North Texas include re-structuring the wind instrumental methods classes, coordinating the teaching fellows, curriculum, and teaching the methods classes.
---
Custom Crafted Travel Itineraries
The performance experience of a lifetime is not complete without great accompanying food, fun and attractions. Allow us to custom craft your travel itinerary.