SAVE THE DATE FOR THE

WHEN:
February 26, 2022
WHERE:
Oak Ridge High School
Conroe, TX
WHO:
Middle School and High School Percussion Ensembles
---
---
2022 Adjudicators to be announced soon
Our 2020 percussion festival featured these adjudicators:

Mark Ford
Coordinator of Percussion, Regents Professor of Percussion, UNT College of Music
Mark Ford is a marimba artist and the Coordinator of Percussion at The University of North Texas College of Music in Denton, Texas. As a Past-President of the Percussive Arts Society and the coordinator of one of the largest percussion programs in the United States at UNT, Ford is an active performer and composer.

Brian West, DMA
Professor of Music, Division Chair and Coordinator of Percussion, TCU
Dr. Brian A. West is a Professor of Music and the Coordinator of Percussion at Texas Christian University. Under his direction, the percussion program at TCU has received international recognition. The TCU Percussion Orchestra won the 2015, 2011, 2008 and 2005 Percussive Arts Society International Percussion Ensemble Competitions, and the TCU Drumline won the 2012 and 2006 PAS Marching Percussion Festivals.

BRIAN ZATOR, DMA
Professor of Percussion, Texas A&M University-Commerce Immediate Past-President, PAS
Dr. Brian Zator is the Director of Percussion at Texas A&M University-Commerce, having joined the faculty in 2001, and holds degrees from Baylor University, the University of Michigan and the University of North Texas. He is also a student of world-renowned marimba artist, Keiko Abe, having performed and studied with her in Japan.
---
Festival Sponsors
We want to give a very special thanks to our 2020 festival sponsors.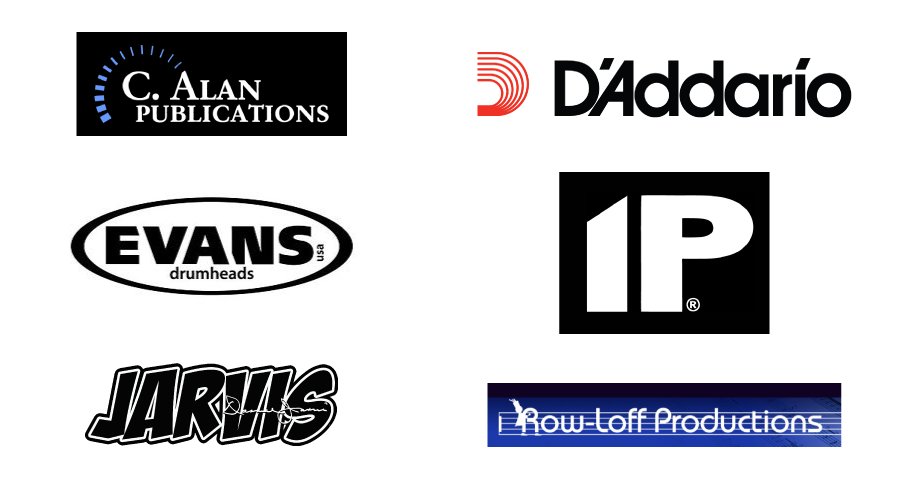 ---
Festival Features
• Open to high school and middle school percussion ensembles
• 30-minute performance including setup and tear down
• Post-performance clinic with an adjudicator
• State-of-the-art audio and video recording for Midwest Clinic or PASIC entries
Video and Audio Recording by Westside Recording
---
Awards
Each ensemble will receive a ratings trophy
Outstanding and Runner-up in Class for All UIL Classifications
One Overall Outstanding award to a Middle School Ensemble
One Overall Outstanding award to a High School Ensemble
---
FOR MORE INFORMATION ABOUT ATTENDING THE 2022 FESTIVAL, CLICK BELOW.