The Marching Championship is a fresh new take on Marching Band performance. While many other marching contests focus on "the big show", The Marching Championship focuses in on the execution of the performers. Your performance does not need to include fireworks or complex props in order to take home the honors of "The Marching Championship Grand Champion".
We made The Marching Championship to strengthen student foundations in music education. That's why student performance is the core focus of adjudication.
The Marching Championship is a groundbreaking option for directors who value execution, instruction, and performance in music education. Show us what your students can do.
---
Regional Championships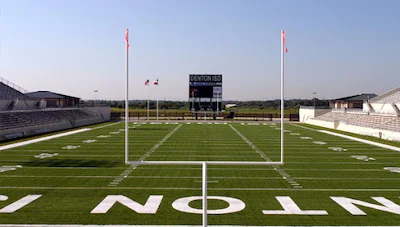 C.H. Collins Stadium
Denton
October 1, 2022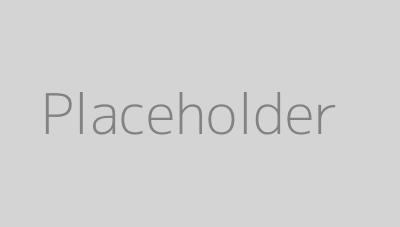 University TDECU Stadium
Houston
October 8, 2022
---
---
FAQ
Will awards be given?
Prelim awards include 1st, 2nd, and 3rd in class. Caption awards will be given for outstanding musical performance, outstanding visual performance, outstanding percussion and outstanding color guard/auxiliary.
Finals competition will include the 10 highest-ranking preliminary bands, regardless of classification.
All ten bands in the finals competition will receive Finals place awards, in addition to the Third, Second and Regional or National Champion trophies. Finals awards will also include Outstanding Musical Performance and Outstanding Visual performance.
How will classification be determined?
The Director's Choice Marching Championship classification will be determined based on the number of student performers in the ensemble, not the school's enrollment. The preliminary competition will be divided into 4 classes. A maximum of 32 bands will be accepted into the preliminary competition.
How will The Marching Championship be scored?
The Director's Choice Marching Championship will utilize a 7 judge system:
3 Music Adjudicators (each judge evaluates all areas: winds and percussion, ensemble and individual, achievement and content/demand)
2 Visual Adjudicators (each judge evaluates all areas: winds, percussion, and color guard/auxiliary, ensemble and individual, achievement and content/demand)
2 Caption Adjudicators (awarding outstanding performance in the following captions)

Percussion
Color Guard/Auxiliary
Caption judges carry no weight on ensemble ranking unless there is a visual tie for Outstanding Visual Performance. In the case of a visual tie, the color guard/auxiliary ordinal will break the tie.
Each performance caption is assessed and weighted at 2/3 achievement, 1/3 content.
This contest will convert each adjudicator's raw scores into ordinals. We believe utilizing raw scores only pollutes the overall contest results since each adjudicator will utilize their own numerical range during evaluations. In the end, the sum of each individual adjudicator's rank is what matters, not a compilation of their unstandardized raw scores.
When and Where?
The National Marching Championship will be on October 29 & 30, 2021, in the Alamodome the preceding 1A, 2A, and 5A UIL State Marching Contest. Registrants are not required to qualify. The entry fee will be $750, plus a $100 registration fee.
Regional Marching Championships will be in Denton on October 2, 2021 and in Houston in October 9, 2021. Regional entry fees are $400, plus a $100 registration fee.
---
---
If you have any questions, email Alan Hanna, General Manager, at: