Director's Choice Named Disney Parks Preferred Youth Travel Planner
LUBBOCK, TX JULY 1, 2017- Director'sChoice has been named a 2017-18 Preferred Youth Travel Planner at the recent Disney Youth Program Travel Planner Symposium in Anaheim, California.
Awarded to very few companies worldwide, the selection is based on the student travel company's partnership with Disney Youth Programs.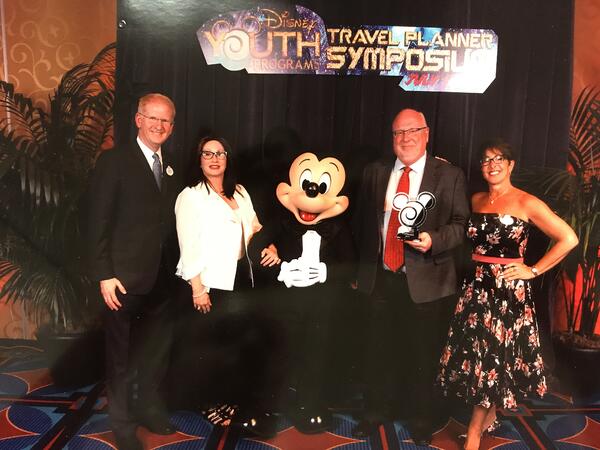 As the industry leader creating customized travel and events for performing arts student groups, Director's Choice has earned this prestigious award for the third time based on the volume and expertise they have demonstrated year over year with the student groups they bring to Disney in both Orlando and Anaheim.
Disney Youth Programs offer student groups performance, education, field trip and celebration opportunities at Walt Disney World Resort and Disneyland Resort. As a Disney Preferred Youth Travel Planner, Director's Choice works with group leaders to arrange Disney Performing Arts and Festival Disney opportunities in their itinerary.  Experienced Director's Choice travel consultants work with group leaders to discover which option best meets their group's needs.
Director's Choice was started by performing arts educators more than 20 years ago, and has grown from a Texas based festival performance company to a full service travel and event provider. They work with student group leaders across the country to deliver memorable performing arts experiences.
To learn more about how Director's Choice can plan your group's upcoming trip to Disney or anywhere else this spring, continue exploring here.